China's Zhan Jiang Cantonese Opera Troupe performances
(23/11/2000 - 10/12/2000)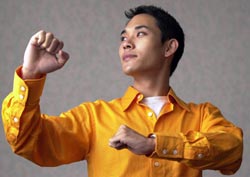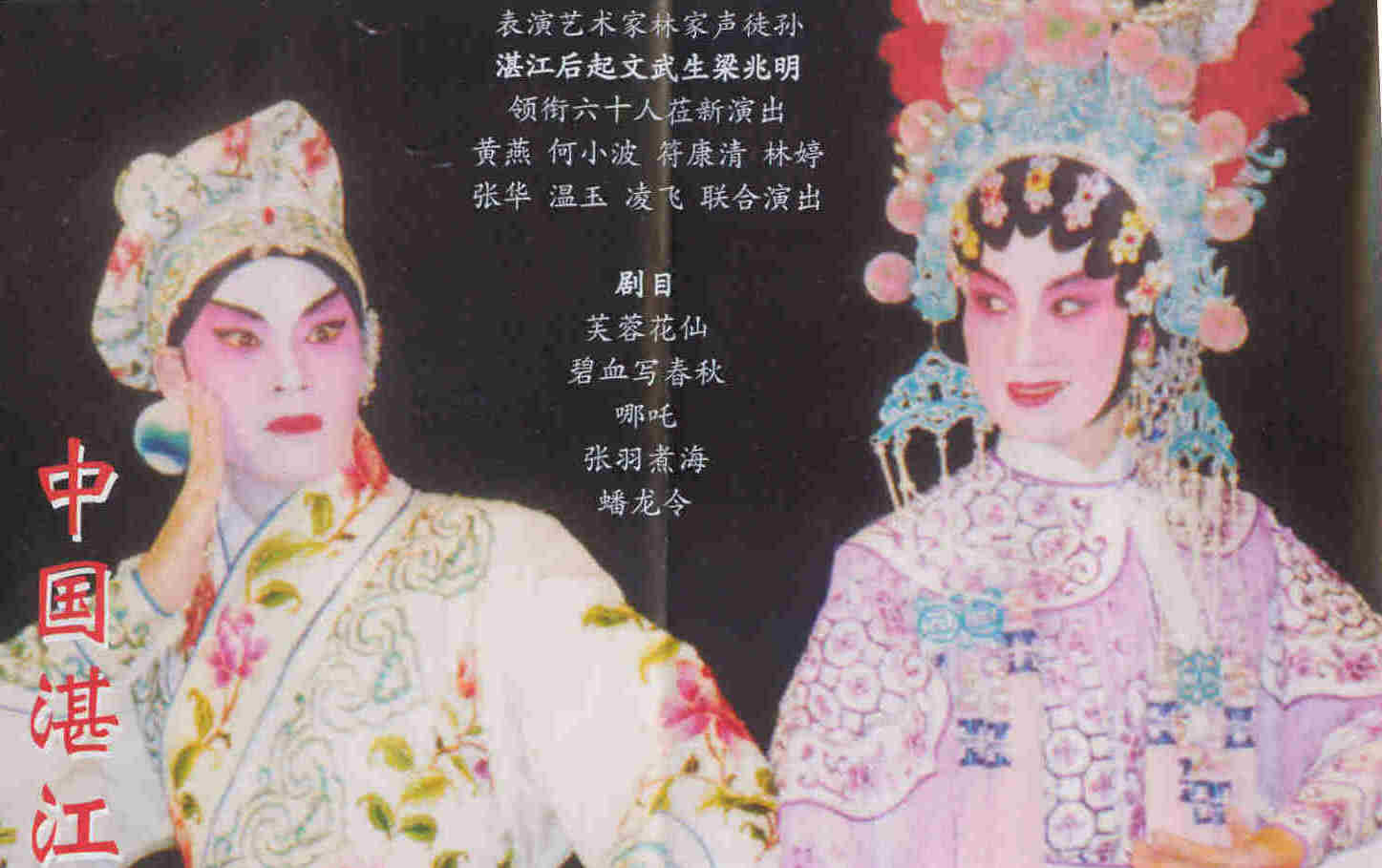 The Zhan Jiang Cantonese opera troupe performed its last show here on 10 December, a total of 19 performances in 18 days. It is a youthful troupe with a median age of 22 years. The leading male artiste, Leong Siu Meng (23), impressed the audience with his singing and acting as well as his acrobatic moves and skills. Older cantonese opera fans might have thought with nostalgia of the young Lam Kar Seng, Leong Siu Meng's shigong(grandmaster). Lead female artiste, Wong Yin (She last performed here several years ago with Wong Wai Sun), young and upcoming Lum Teng and older artistes like Wun Yuk and Ling Fei also gave impressive performances. Generally, the performances were of a high standard.
Some fans commented that the younger artistes were rather playful during 'rehearsals'. However, this 'playfulness' did not manifest itself during actual performances. On the other hand, the troupe showed professionalism and discipline.
The troupe should be commended for its 'punctuality' in starting the show. The time for the night show was 7.45pm and for all the 11 shows I have attended it has never been delayed by more than five minutes. The interval was about 10 minutes. And, during interval, the backstage was a hive of activities. There would be a throng of excited spectators talking to the artistes, taking photos or simply just looking. Then, there would be artistes changing their costumes, checking their make-up or doing some other preparations. Despite all this, the second half of the show started punctually.
The musicians forming the orchestra are also a youthful lot and they were seated in front at the left corner of the stage, an arrangement which I am in favour of. But, there was a cloth shielding them from the audience. Was it necessary? Another point : they were in different clothings (T-shirts, long-sleeved shirt, pants, jeans). It would look better if they wear some kind of uniform or be uniform in their dressing.
The three operas I like most were War Drums, Zhou Yu and The Dragon Mountain.



frannxis, 12/12/2000
(If you have any comments, you are welcome to write in the guestbook.)