When she was a little girl, Hoi Siong often accompanied her grandmother to watch Chinese wayangs. As time passed, she became fascinated with chinese operas, mesmerized by the scenes before her and the beautiful artistes with their painted faces and glittering costumes. One of her favourite artistes was But Suet Seen.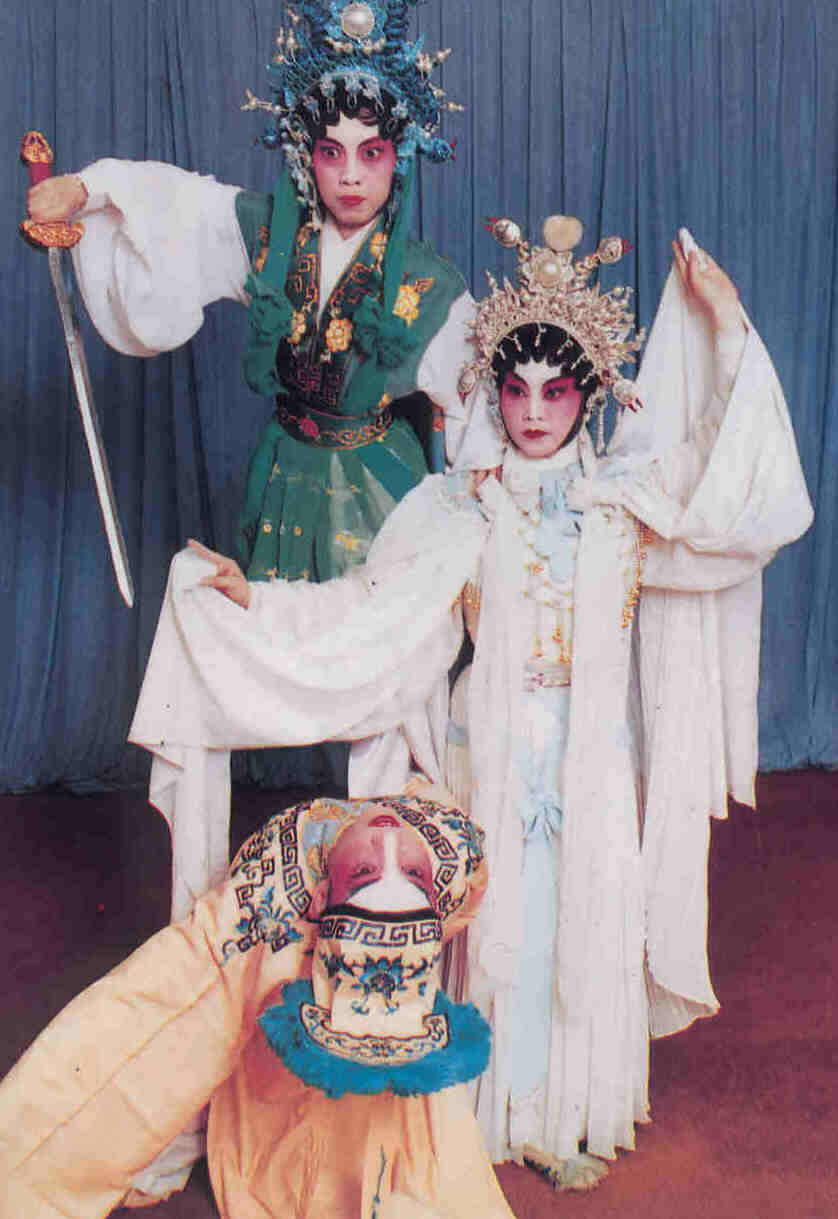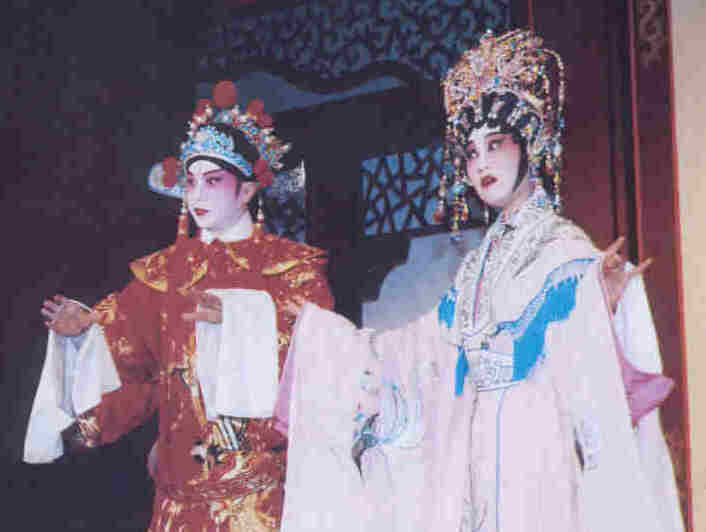 At the age of 15, she started learning cantonese opera under the meticulous tutelege of Joanna Wong. She was a diligent and respectful pupil, always ready to learn. She learnt both the 'Ching Yi' (maiden / lady-like) role and the 'Dao Ma Dan' (warrior-like) role. Moreover, she gained much experience through regular performances both here and overseas. She is also capable of playing the 'Scholarly' (male scholar) role.

Years of training and scarifices paid off as she is now a lead 'hua dan' with her opera troupe and one of the top female opera performing artistes in Singapore. She is a versatile artiste; whether it is a haughty princess, a village girl, a witty maid, a courageous warrior, an amorous woman or even a handsome scholar, she plays the role well.

In 1997 she left her comfortable job and became a full-time artiste which meant not only a reduction of income but also an uncertain future. It was a great risk for a person who normally doesn't like to take risks. Perhaps it is her passion for Chinese opera.

We wish her all the best in her future endeavours.